We're going to the Dustbowl Tournament!
We are heading to the Dustbowl Tournament in Bakersfield, CA.
and we need YOUR HELP!
Charlotte Roller Girls has now been hitting the track hard for over 10 years. If you didn't know already, this sport is INTENSE! Each season we set goals for ourselves as a league and we work hard to determine what will help us not just sustain, but thrive in these goals. One of our biggest and most perpetual goals is to improve our level of game play, so that we can bring you amazing home bouts every season. Playing in the Dustbowl Tournament is guaranteed to improve CLTRG for seasons to come.
Here are all the ways you can support us:
Please continue to read on to learn more about why we are participating in the Dustbowl Tournament and why we really need your support!
Be sure to check back to this page as we will be adding items, offers, and showing you how much we have raised.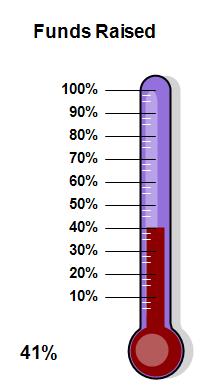 Why The Dustbowl?
TL;DR: It is perfect for where our league currently is in ranking and skillset.
CLTRG had an amazing season in 2016 and found ourselves ranked in 142 place among all of the 445 WFTDA (Women's Flat Track Derby Association) leagues. This leaves us in a really good position for the coming season, but also with a lot of work to determine which teams we should play. We have to play appropriately challenging and ranking leagues in consideration to our own. Ideally, we will play against other teams that will help us both to become better players in the most competitive way, and also improve our rankings in the end.
This is a delicate balance. Additionally, we sought to send our travel team to play in a tournament this year. So we crunched the numbers of the tournaments that were happening around the country and found ourselves perfectly fitting into the Dustbowl! We are so excited for this opportunity and we know that our team is going to grow in leaps and bounds through this experience.
Why Do You Need Money?
1. We are a league-member funded organization
As you may or may not know, CLTRG is run fully and completely by the members of this league. This means that it is run by Volunteers, Non-Skating Officials, Refs, and Skaters. All of these contributing members ALSO contribute to the league financially and of course with their time and sweat. Maybe a few tears.
2. Travel costs
We want to be open and honest with you about the real and true cost of what it takes for a team to participate in a tournament.
Here is the breakdown:
Tournament Fees: $700
Hotel: $1,680 (est $70/night for 4 nights for 22 people)
Flight: $11,000 (est $500 for 22 people)
Food: $5,500 (estimated 50/day for 4 days [$250] for 22 people)
Gas: $440 (estimated)
Car rentals: $1,200
Estimated costs: $20,520
We are asking you to support us in raising $5,000 of this. This will bring down the costs for each skater exponentially and leave them to personally pay over $400 to participate.
YOU will make a lasting impact on this trip
No matter how you slice it, you will make this tournament possible for us. Whether you are able to give up your favorite coffee drink for the day or if you can invest in sponsoring this trip, we need your support.
OK. You got me. How can I help?
We're glad you asked! As you saw above you can either bid in our auction, purchase limited edition merchandise or simply donate.
In our auction we are offering the following:
Donate – Special donation packages available!
We greatly appreciate everything you are doing to help us accomplish this huge goal. If you can think of another way you'd like support us, please feel free to reach out to us via email, facebook, twitter, or even instagram! See you on the track.